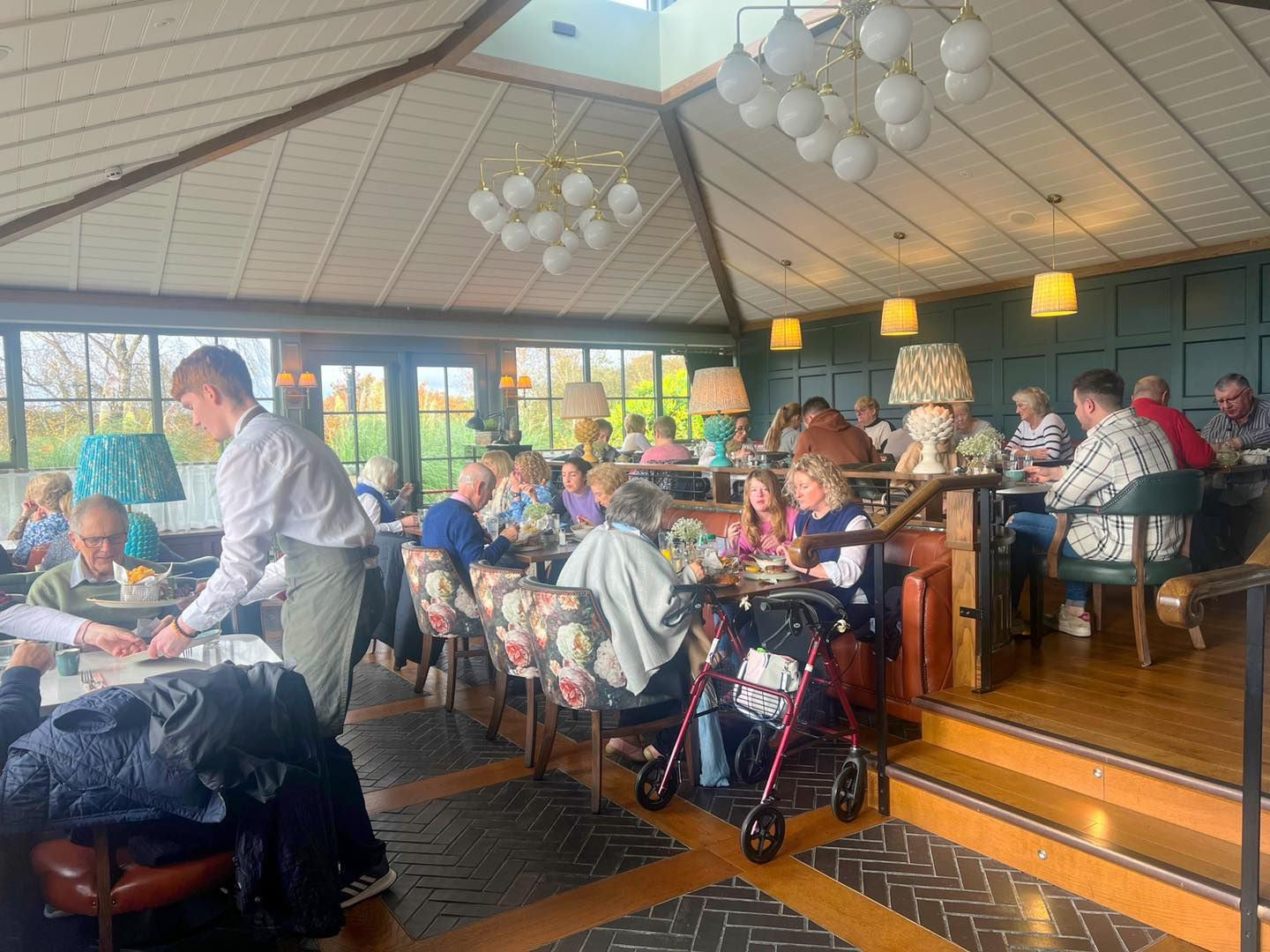 About Us
Ashvale Farm Shop is an award winning, family run farm shop & tea room nestled in the Bailliesmills countryside, Co. Down.
About us
Owned by the Herron family, the business is now into the second generation, and is operated by Edward, Julie & their daughter, Emily-Jane. 
Founded in 2014, Ashvale Farm Shop began life as a small farm shop with a sixteen seater tea room. Over the course of the past decade, the venture has continued to develop and evolve. Following several expansions of the original buildings, 2021 saw the latest addition to the enterprise, with the opening of an orangery which doubled the tea room in size. 

In 2022, Ashvale suffered a devastating fire which demolished the majority of the site. Despite this setback and the closure of the business for a year, the Herron family vowed to 'build back better,' and Ashvale Farm Shop reopened its doors in February, 2023. 
Besides the farm shop & tea room, Ashvale is also home to an exquisite ladies clothing boutique, which is also family run by daughter, Anna. This year will see the opening of a brand new, purpose built & extended store for all those fashion loving ladies to enjoy.
Likewise, a brand new chapter lies ahead in 2024, with the planned opening of Ashvale Garden Centre. This project will be undertaken by son, William, who has cultivated years of horticulture experience heading up Ashvale Landscapes, another of the family's well-established endeavours. 

Our Story
With generations of farming heritage & knowledge, we are deeply passionate about the agri –sector, rural life, its development and particularly in remarkable local food and drink, which is grown and produced to an outstanding standard on our doorstep. 
We trust our patrons can identify with our family's passion and values. Devoted to our craft, we aim to build a reputation that our customers respect and trust. Unfulfilled with standing still, we are continually looking to bring new products and ideas to our patrons and the local community in general. It is our sincere hope that we can continue to develop and improve, in order to create a unique experience for all to enjoy. As a family, we take tremendous pride in what we have created thus far.
Although we have grown in size, we strive to stay true to our roots, providing our customers with simple, honest, wholesome food, which retains the ethos of home-cooked, to be enjoyed in beautiful surroundings.  
We are so very grateful for your encouragement and support and we look forward to continuing our journey and to the exciting future ahead at Ashvale!  
The Herron's